Softball lessons are $65 per 45 minutes for hitting, fielding, and catcher lessons. All lessons are one-on-one and will be broken down through coaching and film.
All athletes will have a journal where they can write down what we talk about, what they need to work on, and drills they can use at home.
All hitting, fielding, and catching lessons will be based on fundamentals and advance as the potential softball players progress their skills.
Lessons are open to discussion based on a player's strengths and weaknesses or struggles they may be having. If you have any questions or would like to know more about the lessons or what is offered, please reach out to:


Michael Cole
Head Softball Coach
Cell #832-805-4626

BS Psychology
MA Coaching and Athletics Administration
MS Coaching and Exercise Science
Head Softball Coach Lago Vista HS 2022-current
Head Softball Coach Burton HS 2021-2022
Varsity Softball Assistant Dickinson HS 2016-2021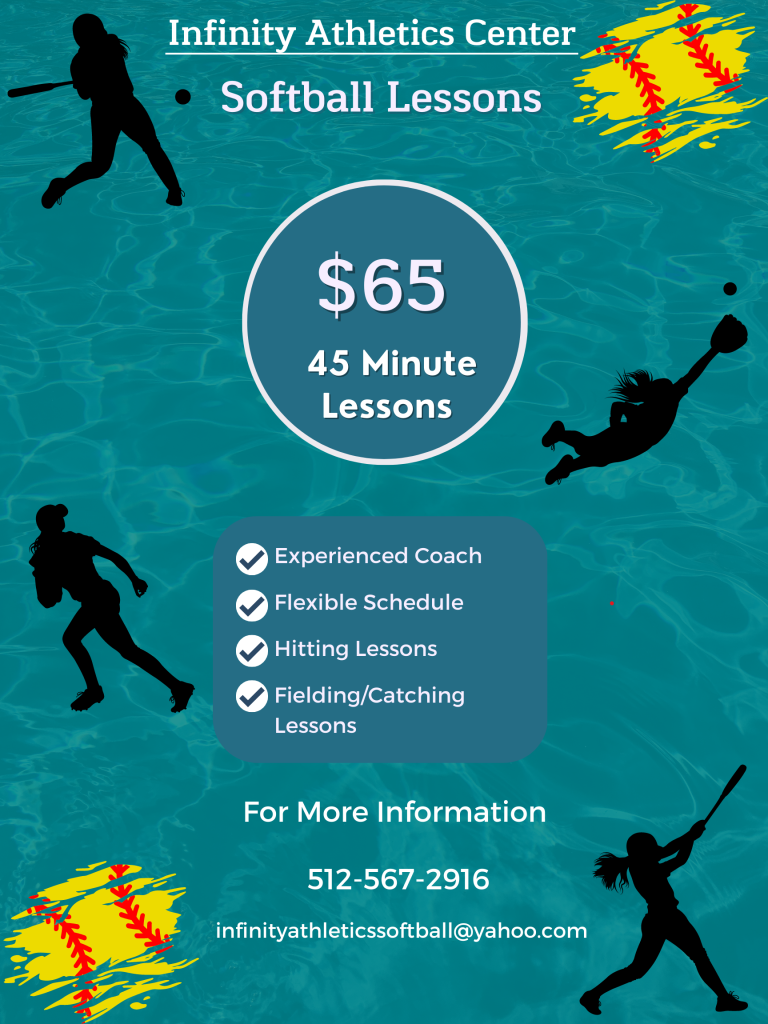 +512 - 567 - 2916
Call us for more information
2121 Innovation Blvd. Suite A
Office Hours
Mon-Thu: 4:15 PM – 8:30 PM