2020-2021 All-Star Cheer COVID-19 Update
Many have been inquiring about all-star cheerleading tryouts and next season! We have been working tremendously hard to prepare for our upcoming season and how to come back to our sport safely and effectively. Furthermore, we wanted to make sure that families were given options to make the best decision for them and their athletes.
Here are our potential and tentative plans for re-opening the all-star cheer program over the next couple of weeks. All final decisions will be based on CDC, State, and County guidelines & recommendations.
ALL KIDS INTERESTED IN ALL-STAR CHEER 2020-2021 SEASON: An online registration form will need to be completed by Monday, May 18th, 2020. On the online registration form, you will have the option to select an evaluation time on May 24th OR opt to schedule a private tryout on or after June 1st, 2020.
Registration Link & Evaluation Sign-up: https://form.jotform.com/201266053591047
Ages 3 to 6 years old: Athletes who were born in the years 2013, 2014, 2015, 2016, and ON or BEFORE 6/1/2017 (must be at least 3 years old by 6/1/20) will automatically qualify for our Showcase and/or Novice Teams. NO TRYOUT REQUIRED, just online registration, which is due by Monday, May 18th, 2020.
Ages 6+ years old: Athletes who were born in 2013 or earlier will be required to tryout to be placed on one of our teams. Placement on a team is not guaranteed and based on team eligibility, skill level, and experience. Alternative options may be available for those who do not qualify for team placement.
In-person Dance, Jump, & Tumbling Evaluations: Sunday, May 24th, 2020 8:00 am to 1:00 pm
Beginner Tryout Dance Tutorial: https://www.youtube.com/watch?v=SWsgWYGACN4
Advanced Tryout Dance Tutorial: https://www.youtube.com/watch?v=ZpKZNcii_zw
For those who are not comfortable with their athlete doing an in-person evaluation in May, a private in-person evaluation may be scheduled on or after June 1st, 2020. An in-person evaluation will be required before an athlete can be placed on a team.
The cheer coaches will be offering FREE weekly virtual classes starting on or before May 18th, 2020 to prepare for tryouts and practices. These classes will be open to new and returning members. The classes will remain open for a limited time after June 1st (date is TBD) for families who are not comfortable with their athlete(s) returning to the gym yet.
Team Placement Announcements: Monday, May 25th, 2020 @ 5pm via e-mail.
Mandatory Virtual Team Parent/Guardian Meetings: May 27th-29th, 2020
Team Practice Tentative Start Date: On or after June 1st, 2020
Again, these are all VERY tentative details and we will provide updates, and make adjustments, as we learn more. In the meantime, this will at least give everyone an idea of what we have in mind for the next couple of weeks.
If you are not apart of the 2020-2021 All-Star Cheer Tryout BAND (on the BAND communication app), please e-mail [email protected] to receive an invite code. You will find the latest and up-to-date information there!
If you have any questions, please feel free to e-mail Coach Brandon at [email protected].
Our Mission
At Infinity we have a place for all coachable kids with a desire to learn! We specialize in giving our kids the tools they need to become great athletes.  Our goal is to build great student athletes and members of the community. If you would like to know more about the program and how you can join our Infinity family. Please call, email or stop by our facility!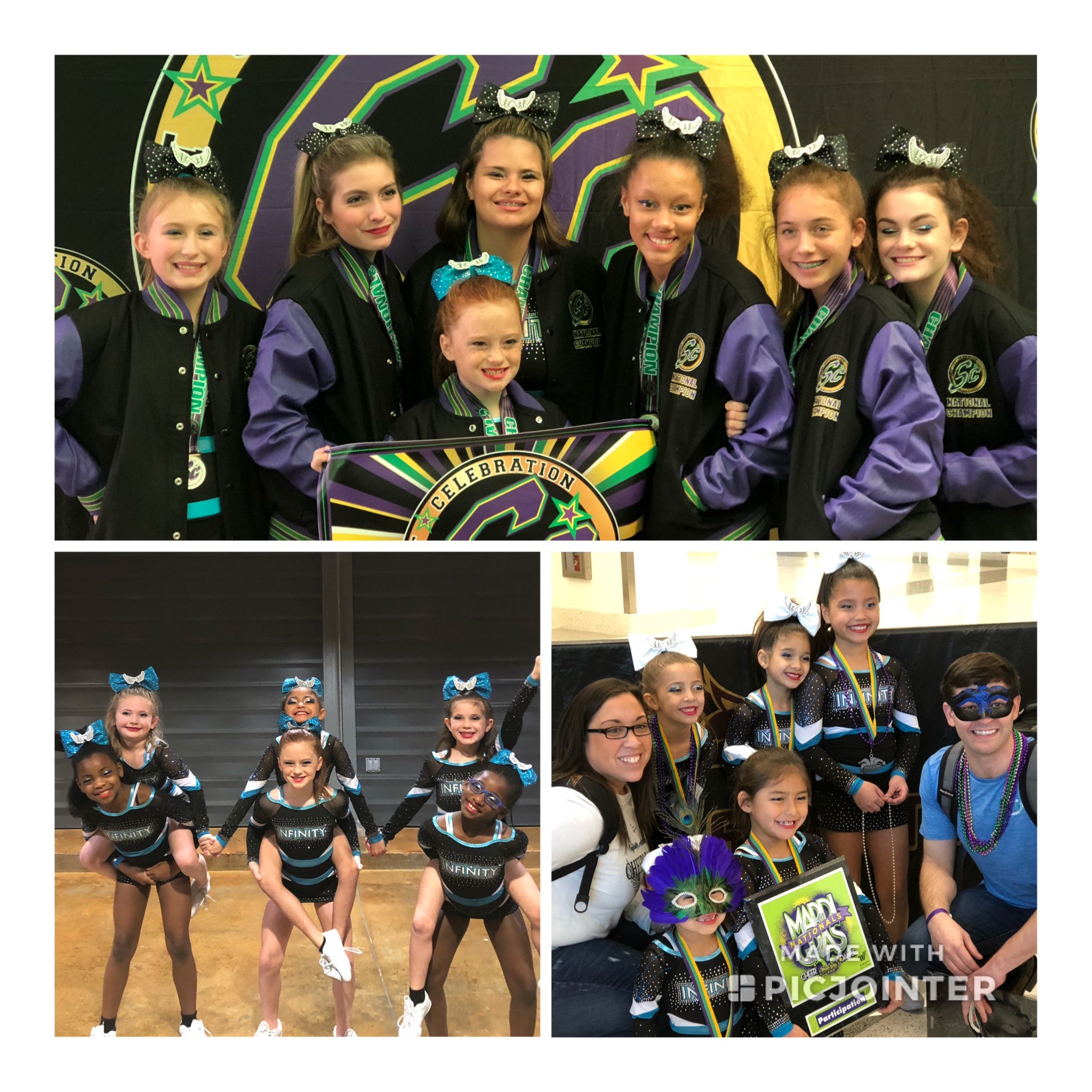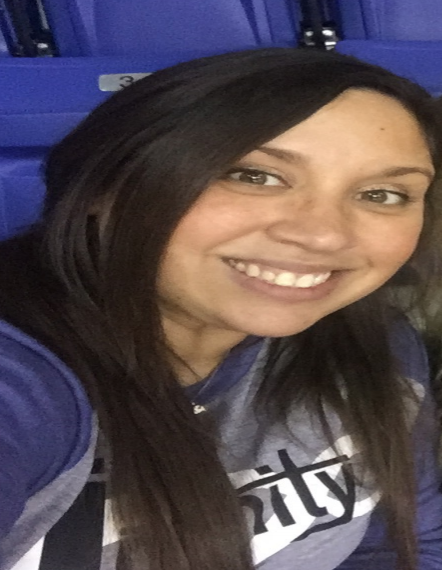 Coach Kitty
Director, Team Coach and Choreographer
Coach Kitty has been with Infinity Athletics for 2 years. She coaches cheer, beginner, intermediate and advanced gymnastics, as well as intermediate and advanced tumbling. Kitty participated in cheer at HuJo High School. She was the high school Mascot and was recognized as a UCA and NCA All-Star. During her junior year Coach Kitty participated in the Citrus Bowl Pre-game Show. She began her coaching career at Hutto High School in 2007. She also coached at Monarch High School in Louisville, Colorado.
Certifications:
U.S.A.S.F Levels 1-3 Building
U.S.A.S.F Levels 1-3 Tumbling
First Aid & CPR
Favorite Skill To Coach:
Stunting And Tumbling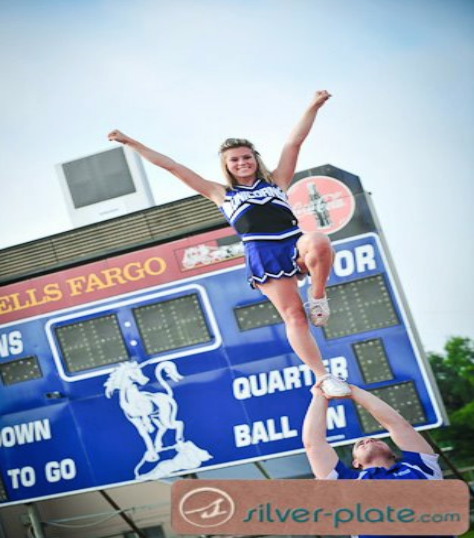 Coach Alli
Team Coach & Choreographer
Coach Alli has been with Infinity Athletics for 3 years. She coaches cheer and advanced tumbling. Alli has participated in competitive cheer since she was 9 years old. Alli cheered for both her middle and high school team. Alli also competed on a level 6 Co-ed Team. Alli was finalist for the University of Texas Co-ed and All Girl Squads.
Certifications:
Favorite Skill To Coach:
Stunting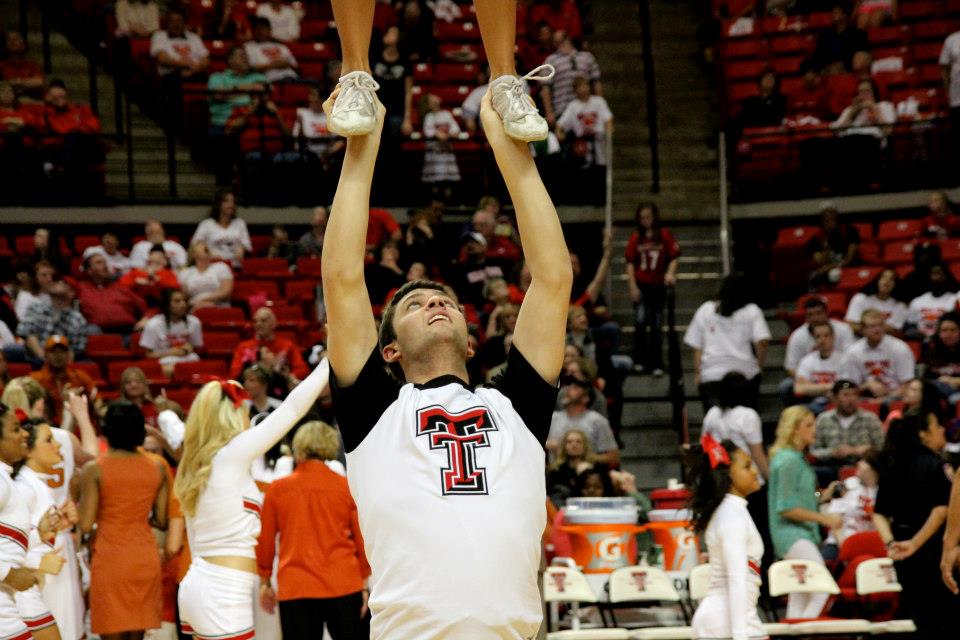 Coach Brandon
Team Coach & Choreographer
Coach Brandon is the newest coach to the competitive cheer program. Originally from Dallas, TX, graduated from Colleyville Heritage HS and took his passion for cheerleading to the collegiate-level by cheering for Weatherford College & Texas Tech University. After receiving his bachelor's degree in psychology from Texas Tech, Brandon became the founder and owner of Zero Deductions Productions LLC. His company provides cheer choreography, music, and camps to teams across the country! In competitive cheer, Brandon has had the privilege of coaching and competing at world-renown gyms in Texas, including Maverick Cheer All-Stars, Raider X-treme, and Ultimate Cheer Lubbock. Furthermore, Brandon is a 3x cheerleading worlds competitor in the Level 5 and Level 6 co-ed divisions and has received numerous awards in coaching and choreography. As one of the directors for the competitive cheer program, Brandon's number one priority is our competitive teams. His coaching philosophy is based on slow and safe skill building through natural progressions in both tumbling and stunting. He truly believes in teaching athletes to be outstanding role models in the community through the competitive sport of cheerleading.
Certifications/Training:
First Aid/CPR
Green Light Status with U.S.A.S.F.
Concussion Safety A.A.C.C.A.
Spirit Safety Certified
Favorite Skills to Coach:
Partner Stunts, Baskets, & Tumbling
Have questions? Ready for a Tryout? Email us below
+512 - 567 - 2916
Call us for more information
2121 Innovation Blvd. Suite A
Hutto, TX 78634
Office Hours
Mon-Thu: 4:15 PM – 8:30 PM